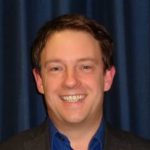 Michael Nadasdy
Chair of Governors, Local Authority Governor
I became a governor because I wanted to get closer to my children's experience at school; little did I realise that was not what was going to happen! Instead I have a very broad overview of the whole school and get to contribute to the success of every child that attends Purwell. Even better in my view!
I am the current Chair of Governors and I am also chairing the School Improvement Committee until our other governors gain some more experience. I have subject lead responsibility for Safeguarding, Child Protection, Children Looked After, Anti-radicalisation, English, Physical Education, and PSHE and Citizenship.
I work for Hertfordshire County Council as a programme officer for safer communities, which is essentially a strategic, project management role.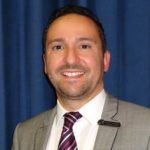 Richard Cano
Headteacher
I joined Purwell School in 2000 as the Deputy Head and taught year 6 for six years. In 2006, I became the Headteacher and have enjoyed the continuous challenge that the role brings.
Purwell is a wonderful school to work in and I feel very fortunate to be a part of the journey of progress that the team is all working hard to continue.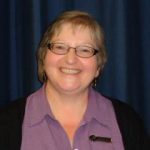 Stella Barnes
Co-opted Governor
I am the School Business Manager and I have worked at the school, in the office, since November 2000. My own three children were pupils at the school at that time. I was the School Secretary, working alone in the office. My duties included being Clerk to the Governing Body.
Over the years, as the demands on the school office increased, further members of office staff have been employed, and I became the School Business Manager in September 2012.
I became a governor in February 2014, and relinquished clerking duties. I am a member of both the Resources Committee and the School Improvement Committee. I am the link governor for Science, Art and Design and Design and Technology.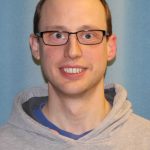 Gareth Bates
Co-opted governor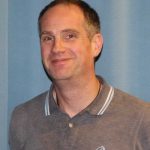 Matthew Hillman
Parent Governor
Eileen Lennon
Co-opted governor
I've lived in Hitchin since 1982 and on the Purwell Estate for the past 23 years and apart from 7 years spent living and working in Australia, I am very much a local person. I have 5 Grandchildren attending Purwell, and following my retirement 2 years ago, I've been increasingly involved and interested in their school.
I became a Community Governor in the autumn term of 2018 because I wanted to be of use in what ever way I could: to help and support and take an active role. I am a member of the school Resources Committee and have an overview of Equality and Music in my Governor capacity.
I trained originally as a PE teacher but my career 'expanded'! I've developed and delivered bespoke training programmes in rural Australian communities, prisons, FE colleges, local government, the private sector, social enterprises and Universities and was the CEO of a social enterprise in Stevenage focusing on entrepreneurialism.
I have eclectic interests: gardening, history, drawing, painting, reading, music, rugby union… but most of all … Lego!
Emel Morris
Co-opted Governor
I joined the Governing Body in 2014 as a co-opted governor. I wanted to get involved with the school and to contribute to its ongoing improvement. It has been truly eye opening to learn the extent of the operation and I am regularly impressed by the quality and commitment of everyone at our school.
I am the link governor for Spanish, Staff Development and the school's website. I meet with the staff leads for these areas regularly, to learn about their progress and plans. In addition, I am a member of the School Improvement Committee.
I have spent 17 years in Local Government and currently work in IT. I have a background in Marketing and Communications and have a keen interest in business transformation.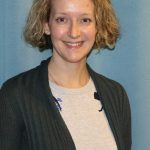 Michelle Sprake
Co-opted governor
I joined the Governing Body in 2018 as a co-opted governor to get involved with my local community, gain a better understanding of the education system ahead of my child starting school and to support the hardworking and committed people who work at Purwell school.
Following a PhD in Physics, I am now a Systems Engineer at a major aerospace company in the area, working on cutting edge Space missions that will enable us to understand more about our Solar System. My aim is to apply my ~10 years experience in industry towards continuing to improve the school.
I am a member of the School Improvement Committee, and I am the subject link governor for History, Healthy Schools and EYFS.
Julian Walshaw
Parent Governor
I have three children at the school and was delighted to be appointed a parent governor in January 2017.  I am now a member of the Resources Committee and will be acting as the subject link governor for PE.
My professional background lies in the law.  I have been a solicitor for fifteen years, the last five years in local government.  I am currently a Senior Corporate Employment, Education and Equalities Lawyer for a London Borough.
I look forward to helping the school continue its success and supporting the excellent and committed people working for and with the school.