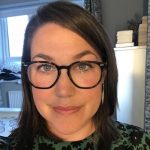 Parent Governor
I am a parent governor, elected in May 2022. My three children all attend (or have attended) Purwell school – Ruby now in Year 8, Bella in Year 5, and William in Year 2.  I firmly believe that Purwell enhances children's abilities emotionally, academically, and socially and it is a privilege to be part of a team that always hold these values at the forefront and retain things that make our school special, whilst also helping the school make the continual steps forward.
As well as having time and enthusiasm to offer, I have an English degree, and a Post Graduate qualification in Primary Education. I am currently the Early Years Lead at St. Francis College in Letchworth, with a further 18 years' teaching experience working across multiple year groups.
I am a member of the School Improvement Committee, and I am the subject link governor for Early Years and English.