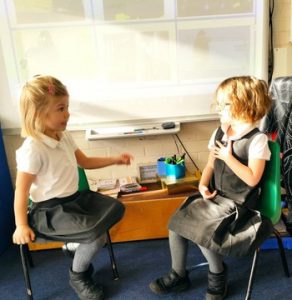 Education is a partnership between home and school, and we place a great deal of emphasis on our partnership with parents. We believe that children learn best when home and school work together for their benefit. When your child starts school, it is not where your job ends and ours begins, it is where our job begins and yours continues! Children coming into the school bring a wealth of knowledge and understanding about the world around them. It is our aim to build on these skills and promote a willingness and enthusiasm to learn more.
Challenge – We aim to build successful learners through high expectations of learning and behaviour to allow all pupils opportunities to fulfil their full potential, make good progress and learn lifelong skills.
Creativity – Is a strong focus ensuring that school is fun! The school will be a bright, attractive and stimulating place to learn.
Community – We value parents, governors and friends of Purwell as our partners in education and will involve them, and the wider community, in the life of the school. We will enable all learners to become responsible citizens who will make a positive contribution to society and build economic well-being.
Caring – Children will be happy and secure, and their achievement will be celebrated and valued by all. They will learn to respect and be responsible for their environment.
Consistency – The school will grow and change, but we will remain true to our vision.
Communication – We realise the importance of efficient, effective communication. Everyone must feel that they have opportunities for consultation and be kept informed.
Confidence – To build independent and confident learners who are able to live safe, healthy and fulfilling lives; equipping them for future challenges.