Gareth Bates – Chair of Governors
Co-opted governor
I joined the Governing Body in 2018 as a co-opted governor in order to
share my expertise in education and to support the hardworking and
committed people who work at Purwell School.
I gained my PhD in Chemistry in 2008 and trained to be a secondary Science teacher soon after. I have over 10 years' experience in the classroom as a teacher and 3 years' experience as a Head of Department.
In 2017 I joined the University of Bedfordshire and am currently a
Senior Lecturer in Teacher Education.
I am a member of the School Improvement Committee and I am the link governor for English and assessment.
Heather Haslam – Vice Chair
Co-opted Governor
I became part of Purwell's Governing Body in July 2020.  I wanted to get involved with the school, to both support and contribute to its ongoing improvement and development.
My two eldest children currently attend Purwell School and I have experience of education through my job. I am a teacher in North Herts and have been for over 15 years.
I am hoping my insight and experience in education from both these viewpoints can have a positive effect on my role as a governor of our school.
I am part of the School Improvement committee and the link governor for SEND within the school.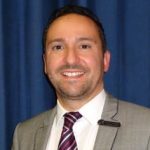 Richard Cano
Headteacher
I joined Purwell School in 2000 as the Deputy Head and taught year 6 for six years. In 2006, I became the Headteacher and have enjoyed the continuous challenge that the role brings.
Purwell is a wonderful school to work in and I feel very fortunate to be a part of the journey of progress that the team is all working hard to continue.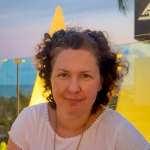 Agnieszka Abbott
Co-opted Governor
I joined the Purwell Governing Body in early 2022. I wanted to support the school with its development and help school staff to achieve best outcomes for children.
Having now, two children at the school, becoming a governor is a fantastic opportunity to understand the educational environment and the challenges it presents.
I am a qualified procurement professional, with over 15 years of experience working in management consulting. I am hoping to use my expertise and insight to the benefit of the school & Governing Body team. I am part of the Resources Committee and the link governor for PE, Maths and Science.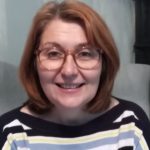 Christine Johnson
Co-opted Governor
I joined the Purwell school governing body in March 2022.
Recently I have retired after an extensive career in nursing. Most recently I have managed a team of nurses in a specialist palliative care unit.
I have always been interested in education, and the importance of a quality education for all.
I have three adult children who all attended local Hitchin schools and as a family we have had incredibly positive experiences of local education.
I would like to use some of my personal and professional experience to support the school to continue to provide positive outcomes for all their pupils and families.
I am a member of the resources committee and will be a link governor for safeguarding.