Gareth Bates – Chair of Governors
Co-opted governor
I joined the Governing Body in 2018 as a co-opted governor in order to
share my expertise in education and to support the hardworking and
committed people who work at Purwell School.
I gained my PhD in Chemistry in 2008 and trained to be a secondary Science teacher soon after. I have over 10 years' experience in the classroom as a teacher and 3 years' experience as a Head of Department.
In 2017 I joined the University of Bedfordshire and am currently a
Senior Lecturer in Teacher Education.
I am a member of the School Improvement Committee and I am the link governor for English and assessment.
Heather Haslam – Vice Chair
Co-opted Governor
I became part of Purwell's Governing Body in July 2020.  I wanted to get involved with the school, to both support and contribute to its ongoing improvement and development.
My two eldest children currently attend Purwell School and I have experience of education through my job. I am a teacher in North Herts and have been for over 15 years.
I am hoping my insight and experience in education from both these viewpoints can have a positive effect on my role as a governor of our school.
I am part of the School Improvement committee and the link governor for SEND within the school.
John Wright – Vice Chair
Co-opted Governor
I joined the Governing Body in late 2020 – this is my first time as a school governor and I am looking forward to supporting Mr Cano, his team, and Purwell Primary School.  I have over 20+ years' experience in the Financial Services Industry – both within Finance and Technology, having worked here in the UK and in the US and Europe.  I have two children, who are both at the later stages of their education.   My aim is to apply my experience and skillset to assist Purwell to continue making improvements.
I am a member of the Resources Committee, and I am the subject link governor for Maths.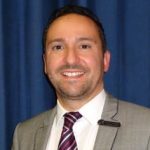 Richard Cano
Headteacher
I joined Purwell School in 2000 as the Deputy Head and taught year 6 for six years. In 2006, I became the Headteacher and have enjoyed the continuous challenge that the role brings.
Purwell is a wonderful school to work in and I feel very fortunate to be a part of the journey of progress that the team is all working hard to continue.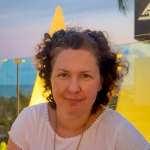 Agnieszka Abbott
Co-opted Governor
I joined the Purwell Governing Body in early 2022. I wanted to support the school with its development and help school staff to achieve best outcomes for children.
Having now, two children at the school, becoming a governor is a fantastic opportunity to understand the educational environment and the challenges it presents.
I am a qualified procurement professional, with over 15 years of experience working in management consulting. I am hoping to use my expertise and insight to the benefit of the school & Governing Body team. I am part of the Resources Committee and the link governor for PE, Maths and Science.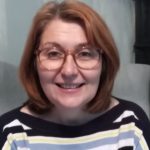 Christine Johnson
Co-opted Governor
I joined the Purwell school governing body in March 2022.
Recently I have retired after an extensive career in nursing. Most recently I have managed a team of nurses in a specialist palliative care unit.
I have always been interested in education, and the importance of a quality education for all.
I have three adult children who all attended local Hitchin schools and as a family we have had incredibly positive experiences of local education.
I would like to use some of my personal and professional experience to support the school to continue to provide positive outcomes for all their pupils and families.
I am a member of the resources committee and will be a link governor for safeguarding.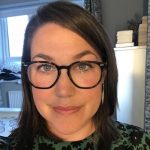 Kathryn Harper
Parent Governor
I am a parent governor, elected in May 2022. My three children all attend (or have attended) Purwell school – Ruby now in Year 8, Bella in Year 5, and William in Year 2.  I firmly believe that Purwell enhances children's abilities emotionally, academically, and socially and it is a privilege to be part of a team that always hold these values at the forefront and retain things that make our school special, whilst also helping the school make the continual steps forward.
As well as having time and enthusiasm to offer, I have an English degree, and a Post Graduate qualification in Primary Education. I am currently the Early Years Lead at St. Francis College in Letchworth, with a further 18 years' teaching experience working across multiple year groups.
I am a member of the School Improvement Committee, and I am the subject link governor for Early Years and English.
Mark Nash
Parent Governor
Father of three children at Purwell. I was invited into the Governing Body in May 2019. Seeing education as a privilege, I felt a responsibility to be part of the school and community. With its wide range of responsibilities, being a Governor is also a great chance to learn about areas that are unfamiliar to me and, where possible, make a positive change.
I have worked within the cycle industry (logistics, training, mechanics and events) for over ten years now, as a cycle courier and Bikeability Instructor, primarily.
Essentially, combining my passion for cycling and enthusiasm of cycle training and advocacy.
I am the link Governor for PSHE and History and currently working on the school allotment project on the old swimming pool site.