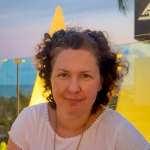 Co-opted Governor
I joined the Purwell Governing Body in early 2022. I wanted to support the school with its development and help school staff to achieve best outcomes for children.
Having now, two children at the school, becoming a governor is a fantastic opportunity to understand the educational environment and the challenges it presents.
I am a qualified procurement professional, with over 15 years of experience working in management consulting. I am hoping to use my expertise and insight to the benefit of the school & Governing Body team. I am part of the Resources Committee and the link governor for PE, Maths and Science.